Pre-owned and Overstock Instruments
We're glad you are here and would love to help you find your next (or maybe first) instrument!
All of the used instruments we list for sale have been serviced with necessary pads and adjustments by a professional woodwind technician and have been extensively play-tested before selling to ensure your *new* instrument sounds no less than excellent! Even the "never owned" flutes listed here take a trip to the shop to make sure they play perfectly with the lightest touch. Every item comes with a no-hassle 7 day return policy to allow you to have the trial period you need.
Our goal is to help you find the perfect instrument FOR YOU! So please don't hesitate to ask as many questions as you'd like!
~Jaclyn Duncan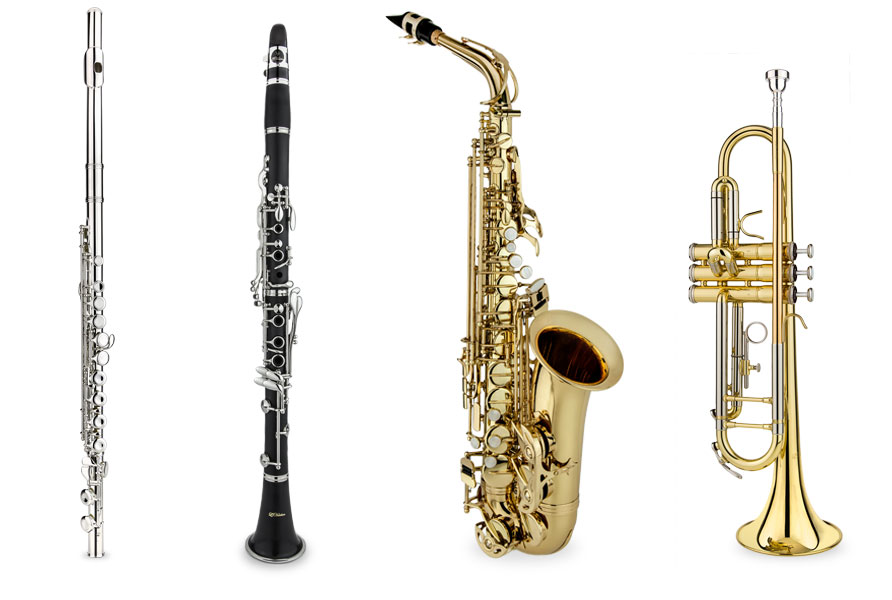 I welcome your questions!
Email JDMinstrumentsales@gmail.com or call 917-400-1658 with questions, or to set up a local appointment in or around Lawrenceville, NJ.

- Will Ship to Your Location -
Online buyers- I accept payment via PayPal and will ship to locations in the continental US via USPS Priority Mail. I will accept returns sent via Priority Mail with tracking within 7 days of the item's delivery with the instrument in the same condition as when it was sold for a full refund minus shipping costs. Refunds will be issued following the item being returned to my location.

**Please contact me for international shipping rates. No returns will be accepted for international sales.
Unsure of what model is best for you or your child? I'd be happy to discuss makes, models, specs and more to help you find the best instrument for you!
Read
reviews
from previous customers!
Interested in selling or consigning a pre-owned
flute or piccolo? Contact us for details.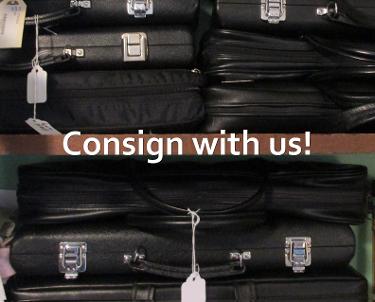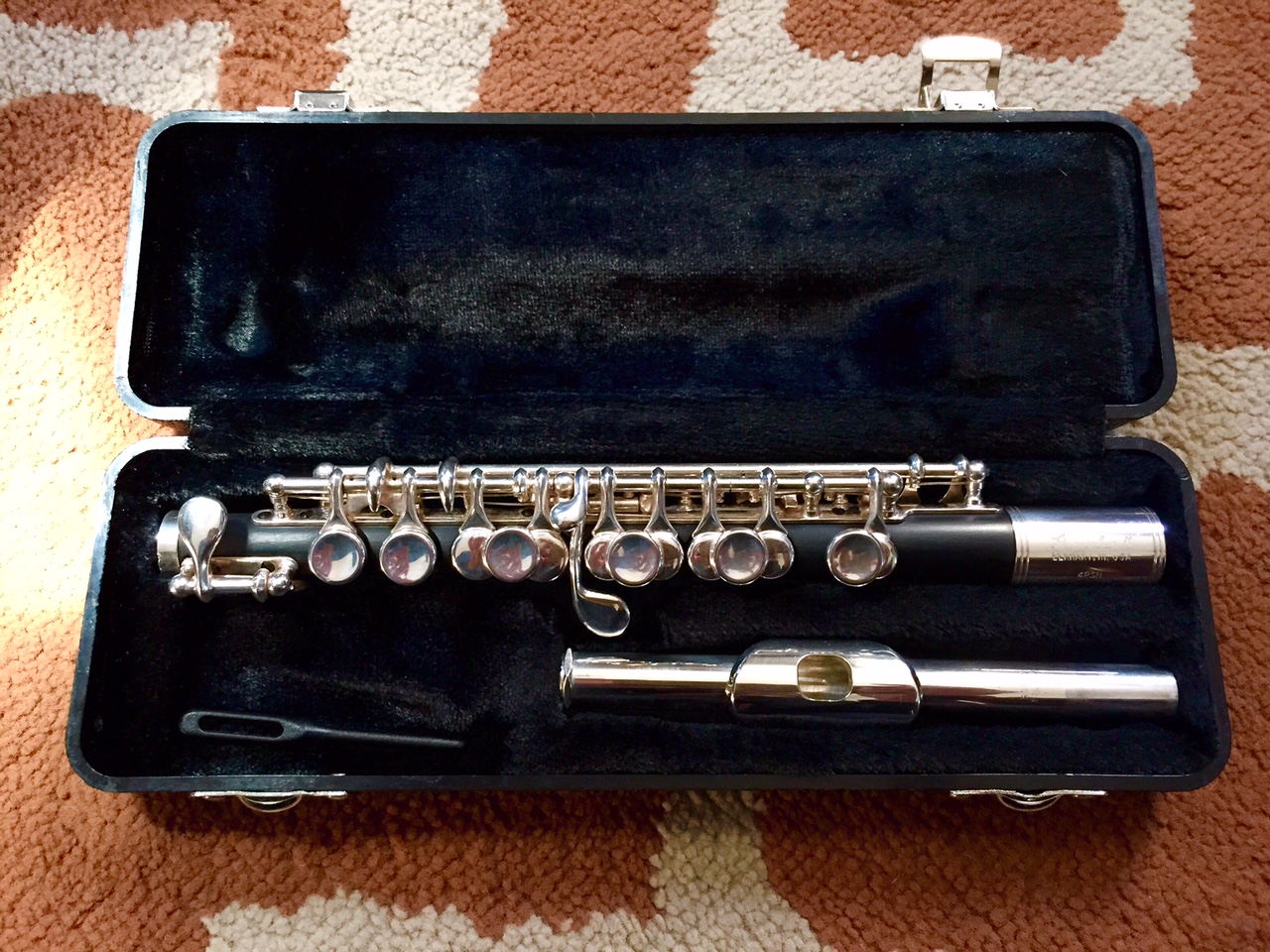 Gemeinhardt 4PSH Piccolo
LIKE NEW, possibly never owned- Solid Silver Headjoint with Plastic Body, Silver Plated Keys, comes with documentation. $725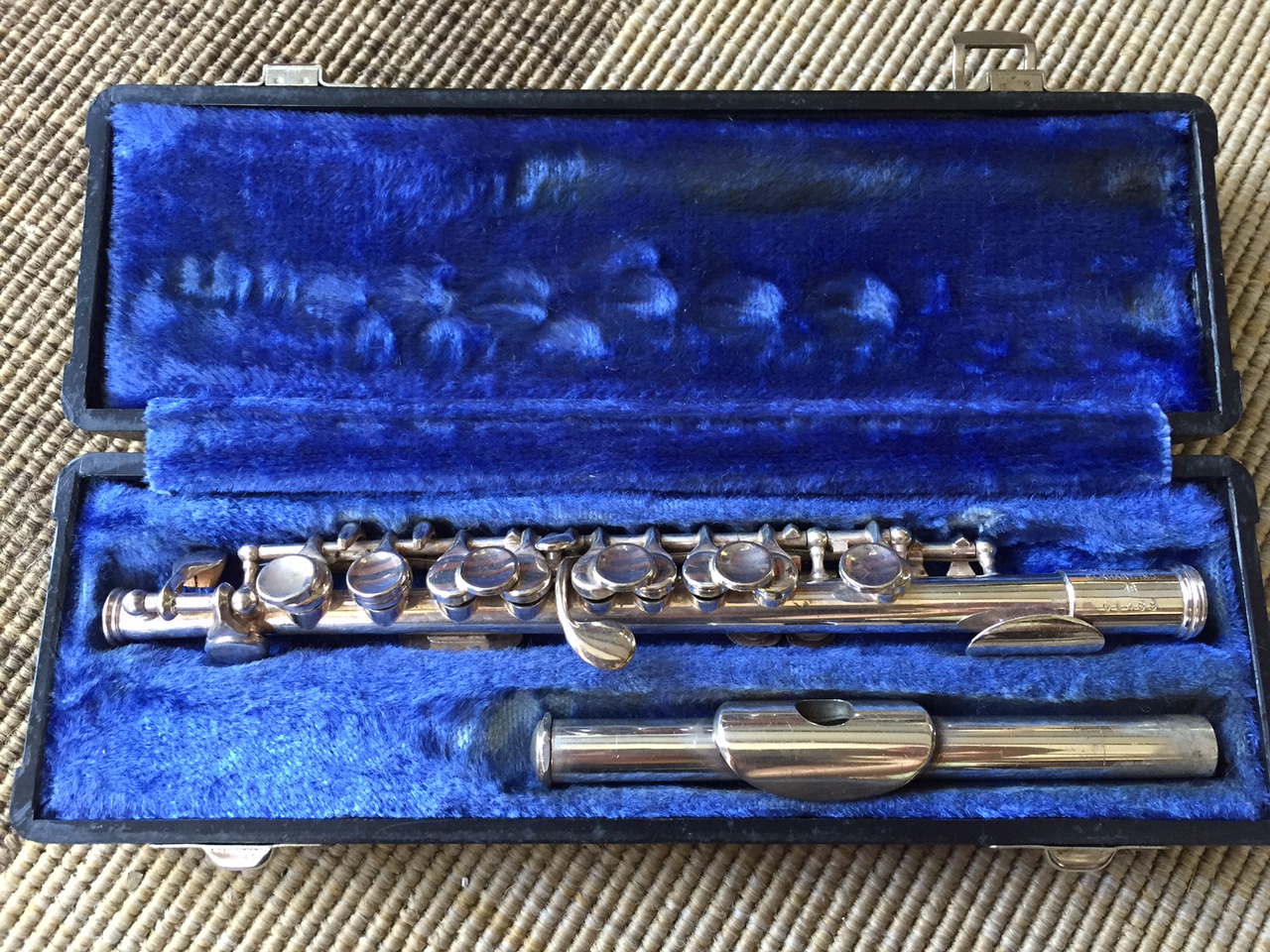 Gemeinhardt 4S Piccolo
Pre-Owned- Fully repadded and corked! Solid silver head and body, silver plated keys- $775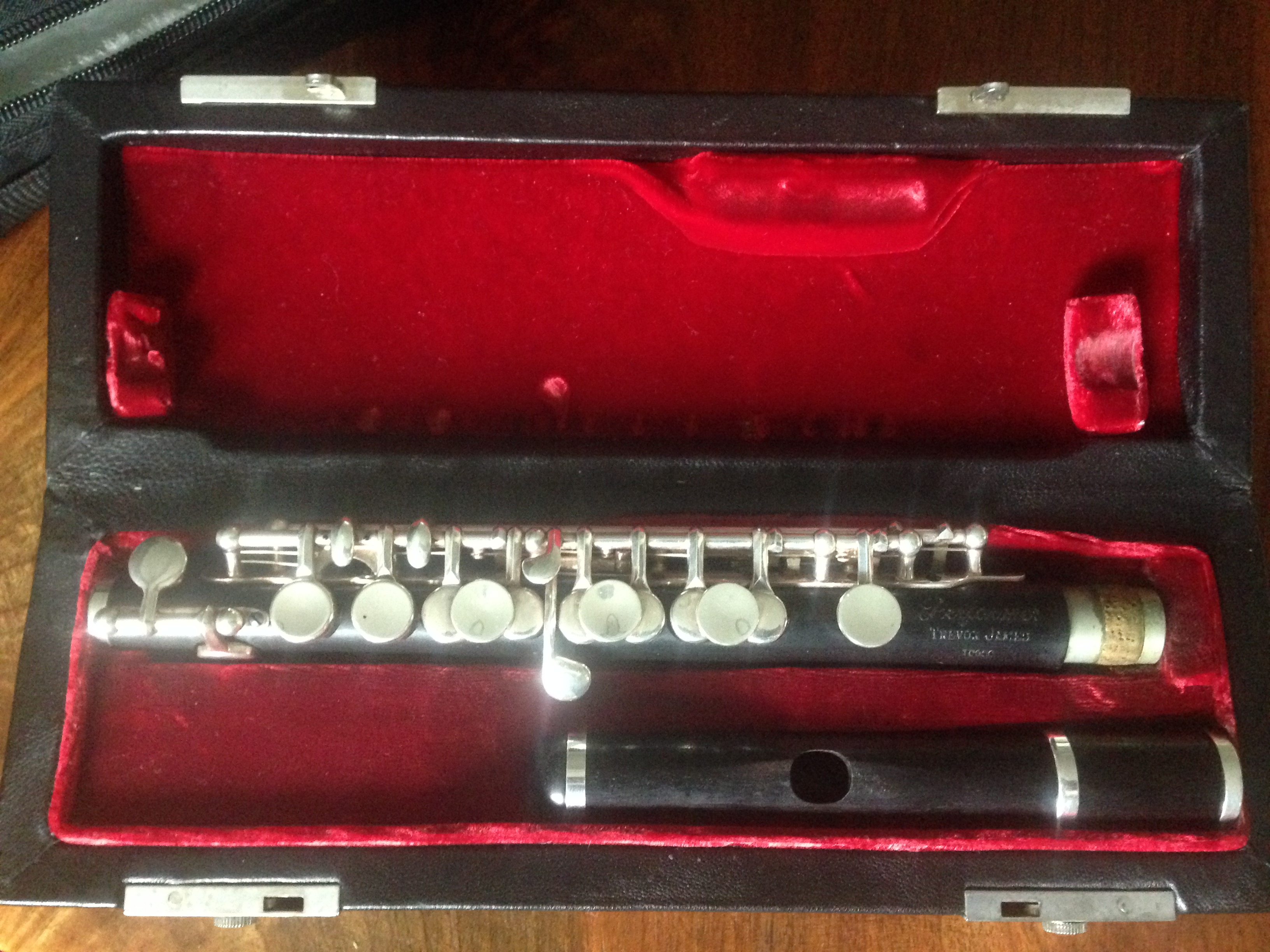 Trevor James Performer Series Piccolo
Pre-owned- Grenadilla wood, silver plated keys, and thin wall head joint- $895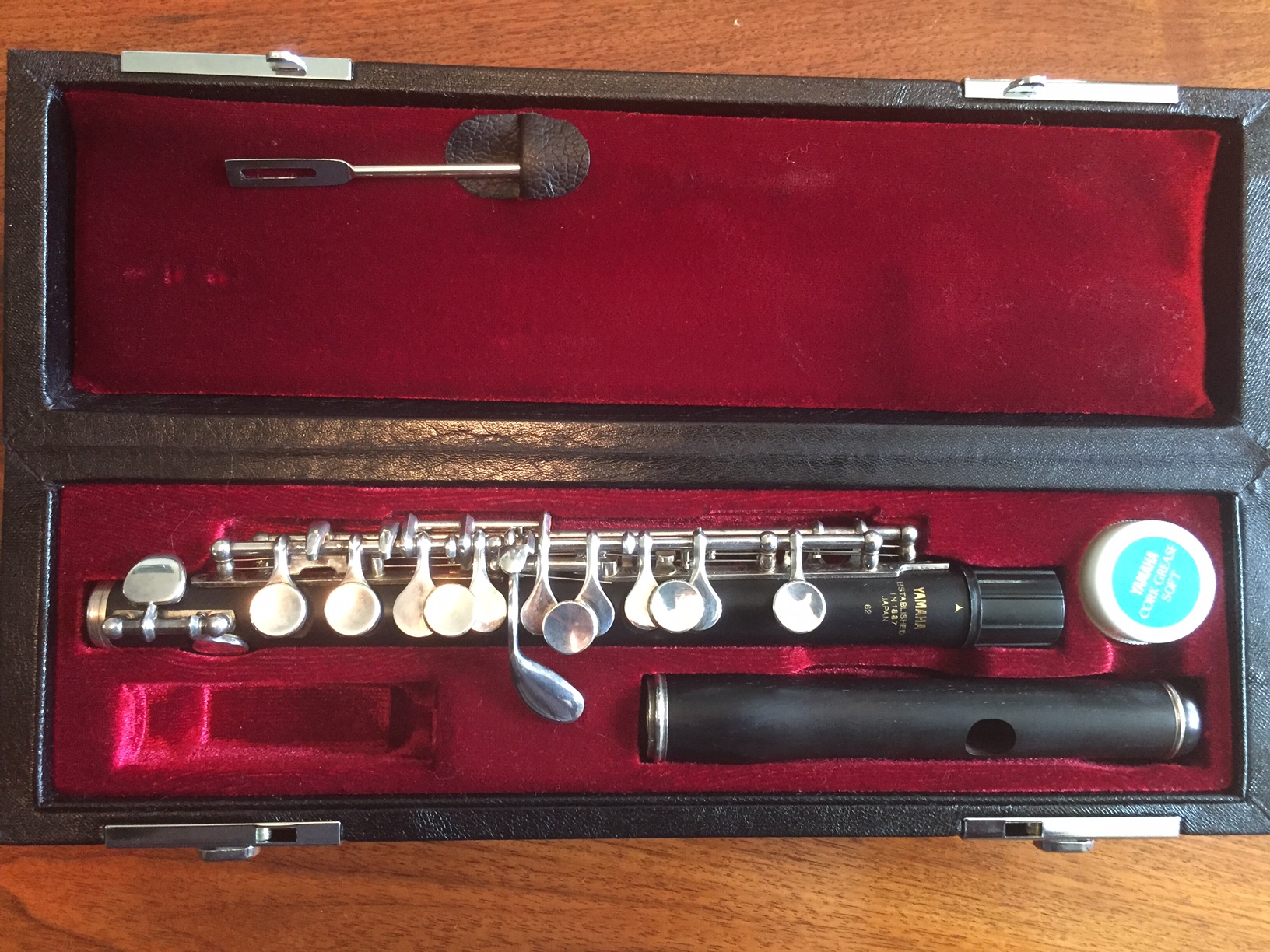 Yamaha 62 Piccolo
Pre-Owned- Grenadilla Wood Head and Body, Silver Plated Keys, Split E Mechanism- $1450- SOLD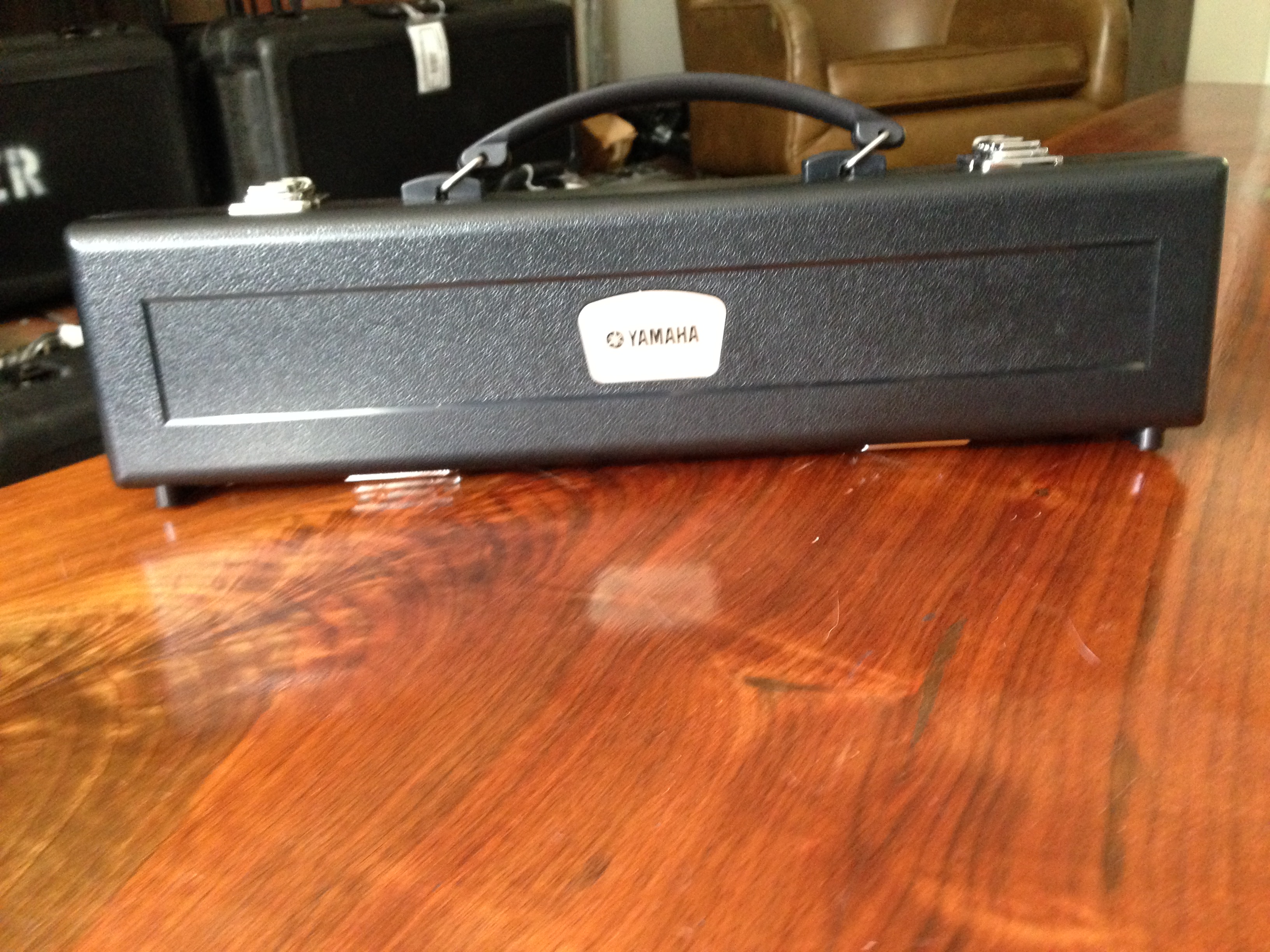 NEW in Box: Yamaha Cases for Student Flutes
Replace that old beat up case with a fresh one! $35 or $25 when buying a student flute.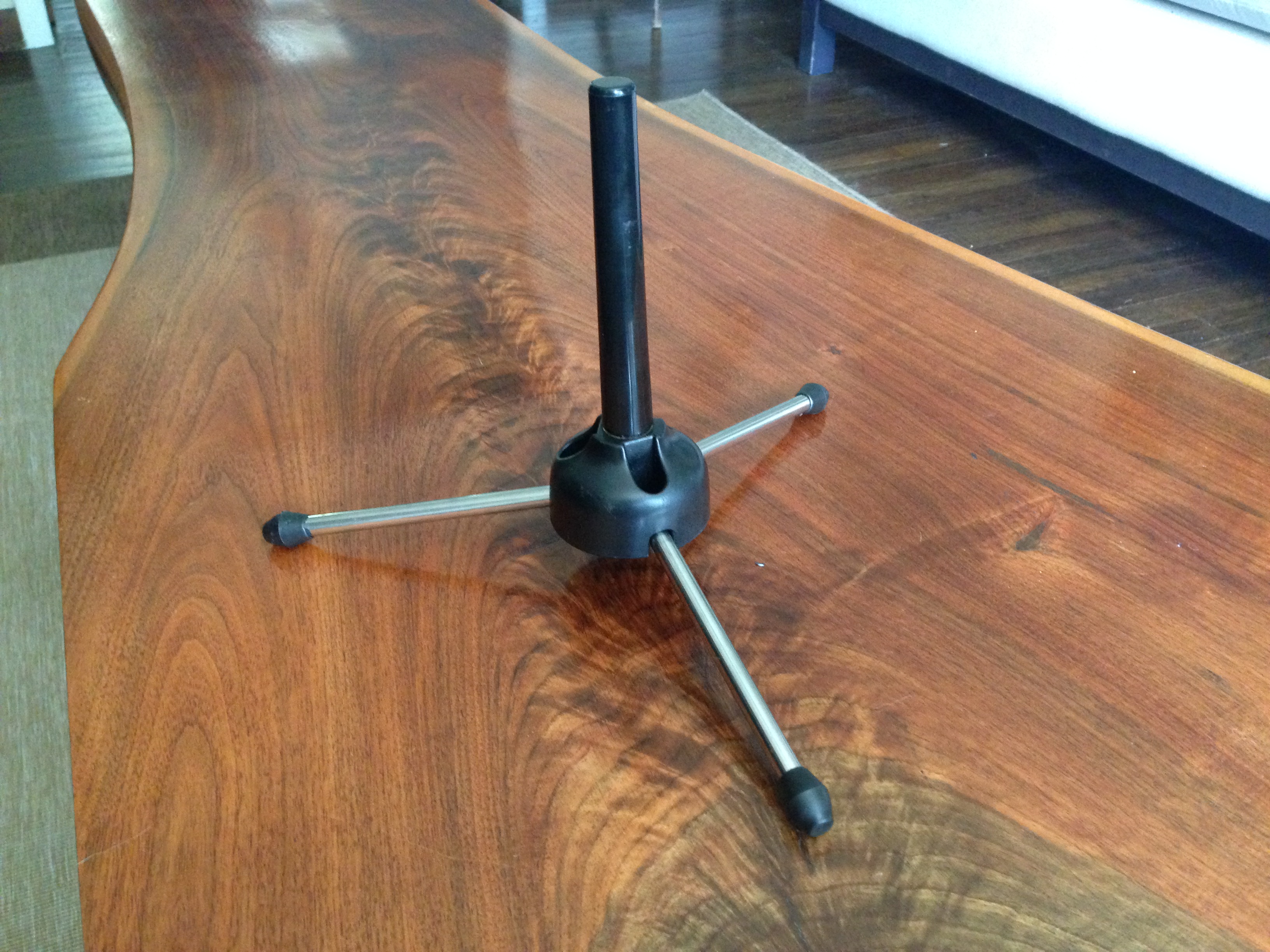 Compact Foldable Flute Stand- $13 or$10 with any flute.

Leblanc Double Layer Silver Polishing Cloth- $9 or $7 with any flute.
New & Pre-owned Headjoints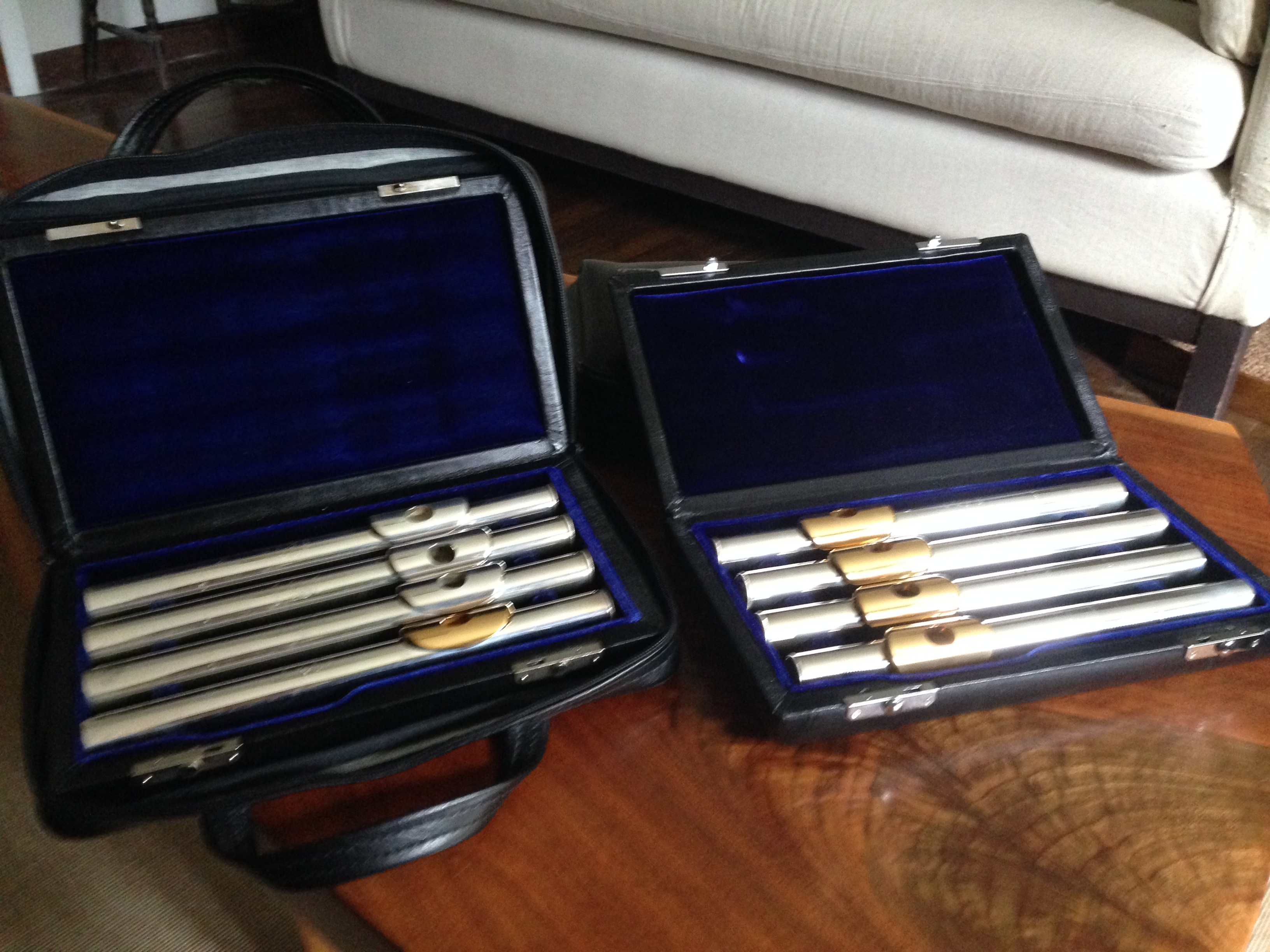 Check out a plethora of head joints here!
Fine tune your sound with head joints from Yamaha, Gemeinhardt, and Armstrong. Both pre-owned and "new old stock."
Silver Plated Yamaha Headjoint (Pre-owned)- $65 to $85

Brand New Sterling Silver Armstrong Headjoints (multiple thin wall models with or without Gold Lip Plate)- $295
Sterling Silver Yamaha Headjoint with Gold Lip (Near Mint)- $395
Boston Legacy Wood Headjoint- Price $600

Brand New Gemeinhardt Solid Silver Headjoints (all models with or without Gold Lip Plate)- $325-375
Yamaha EC Cut Sterling Silver Headjoint w/ Gold Lip- SOLD
Powell Sterling Silver Signature Cut Headjoint w/ Gold Lip (New!)- $695
Drelinger Grenadilla Piccolo Headjoint (Pre-owned)- SOLD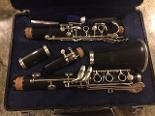 Student Clarinets!
Pre-owned- Models by Artley, Selmer and Buffet from $200. Why rent?
Jupiter 631 II Clarinets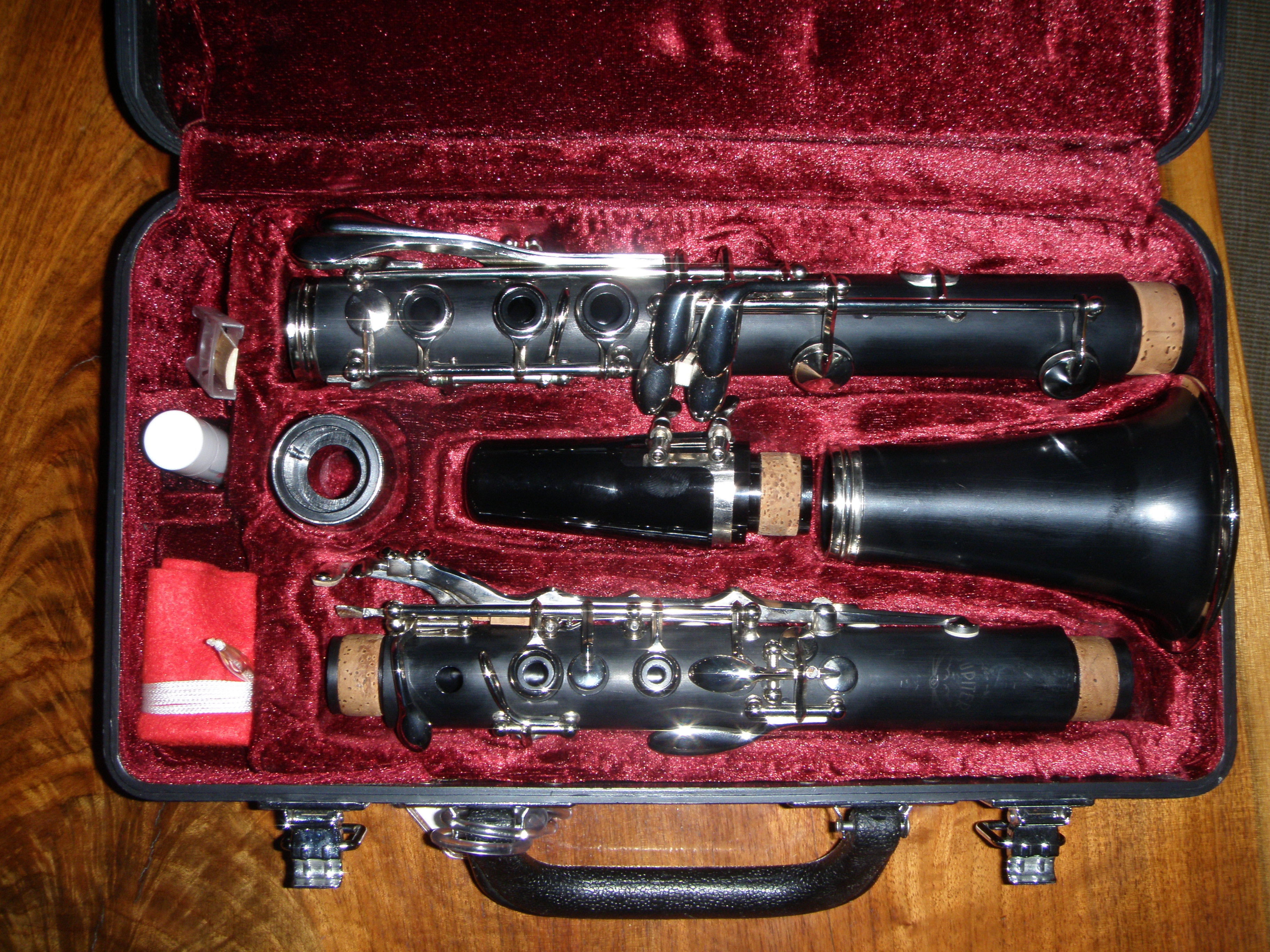 The Jupiter 631 is a great alternative to pricier student models from Yamaha and Buffet. Plays great and in like-new condition! -$295
Buffet B12 Clarinets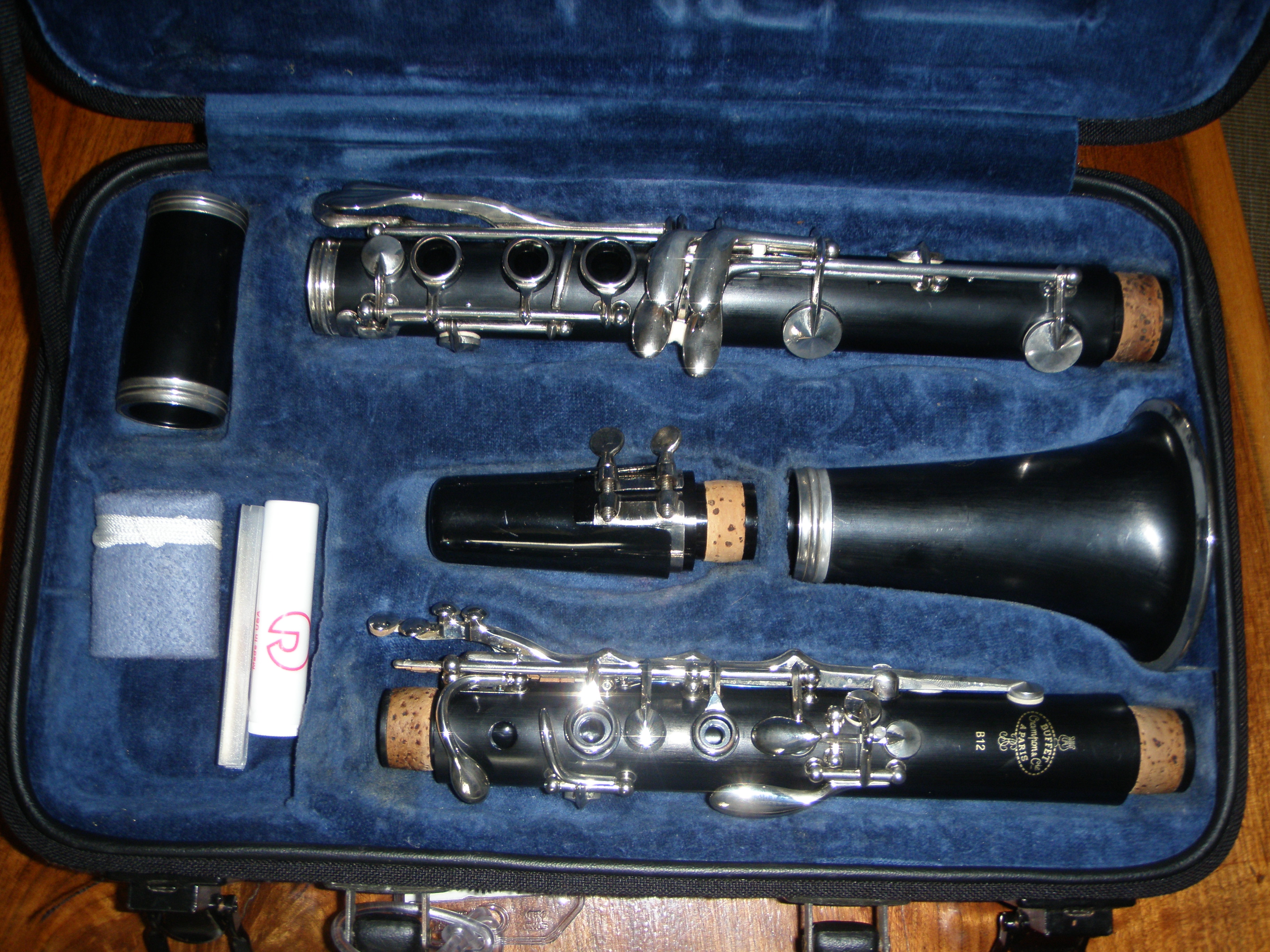 Like-new pre-owned B12's ready to play! These great student model clarinets are well built and play great! Two (2) Available -$375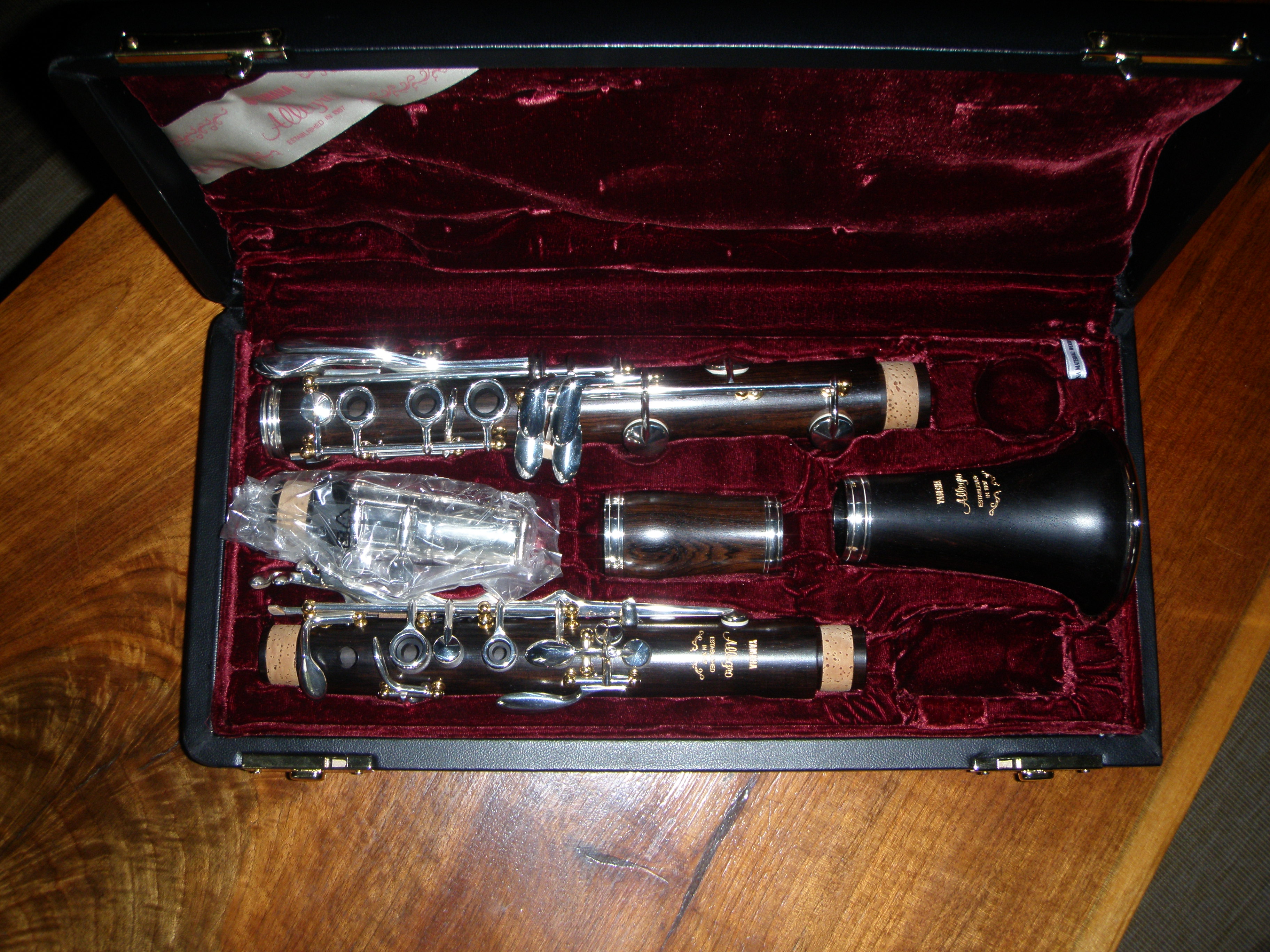 Yamaha 550 'Allegro' Clarinet
Never Owned!
Brand NEW and gorgeous, these upper intermediate clarinets feel and sound great! Perfect for the aspiring student or as a doubler horn. Two available, Made in Japan. $1495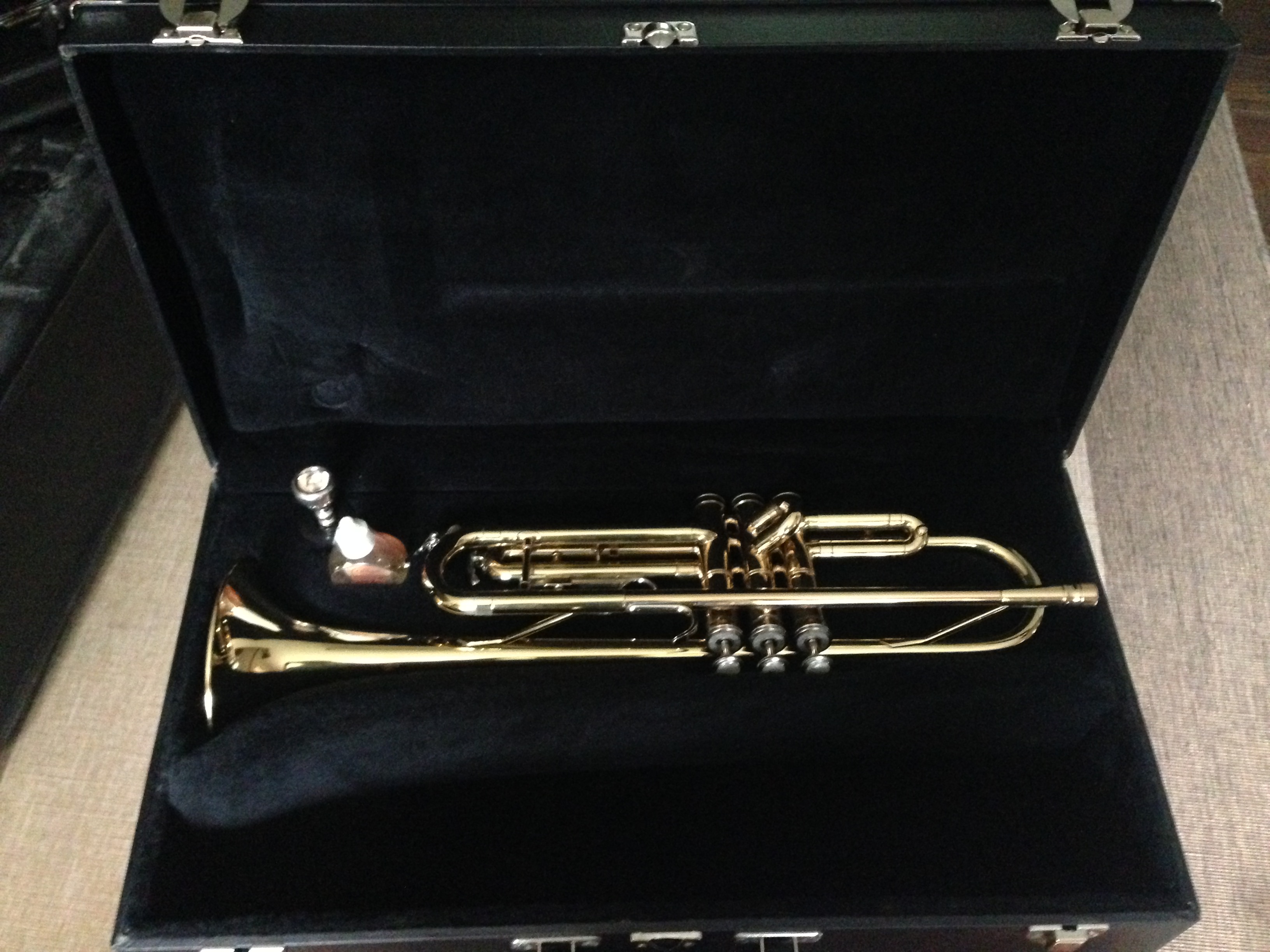 LIKE NEW Holton T602 Student Trumpets
Like new in beautiful condition, ready for any student and built to last! $325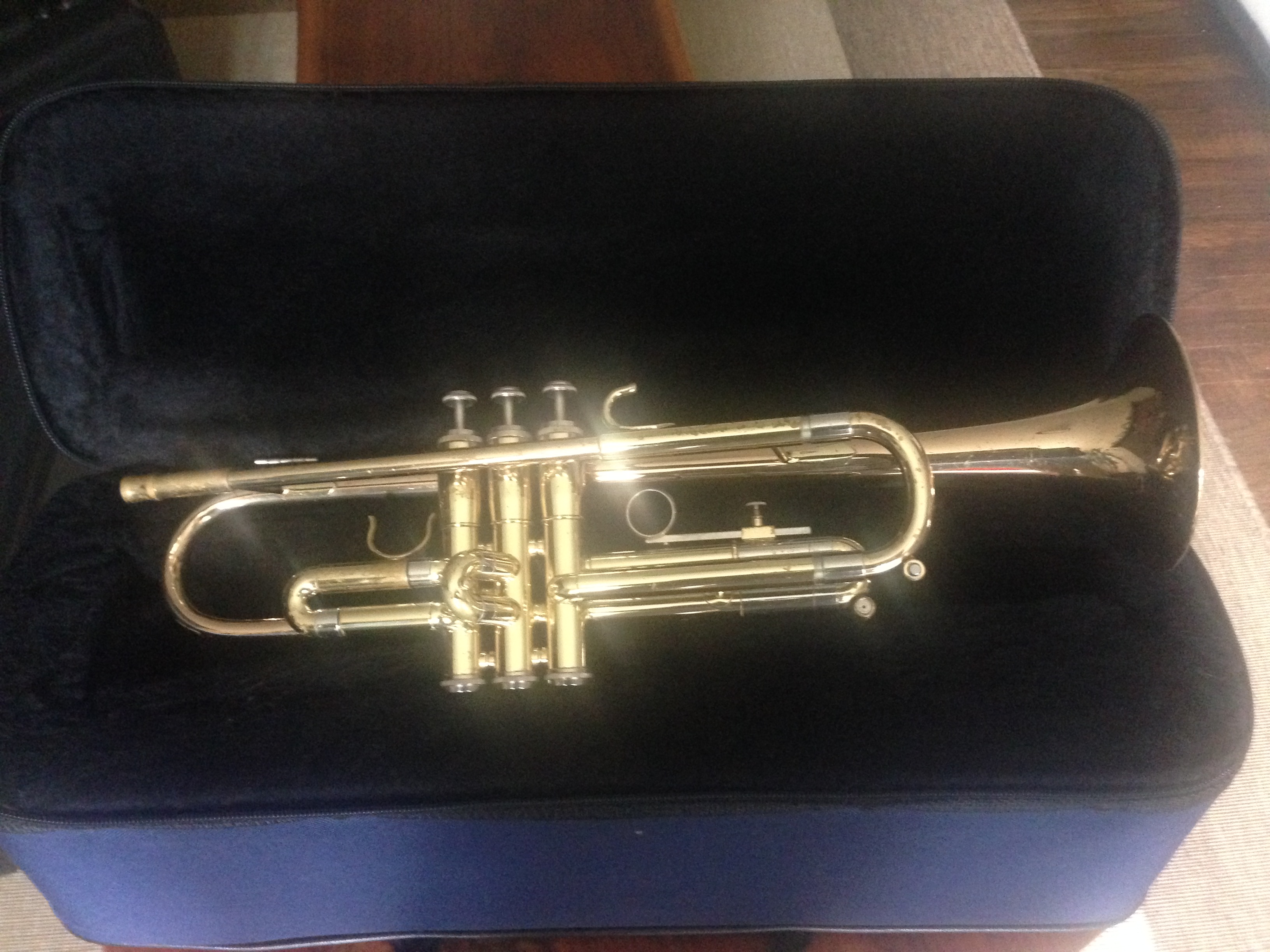 Getzen 400 Series Student Trumpet
Pre-owned- A great student horn with a seamless hand spun bell and built to last! -$350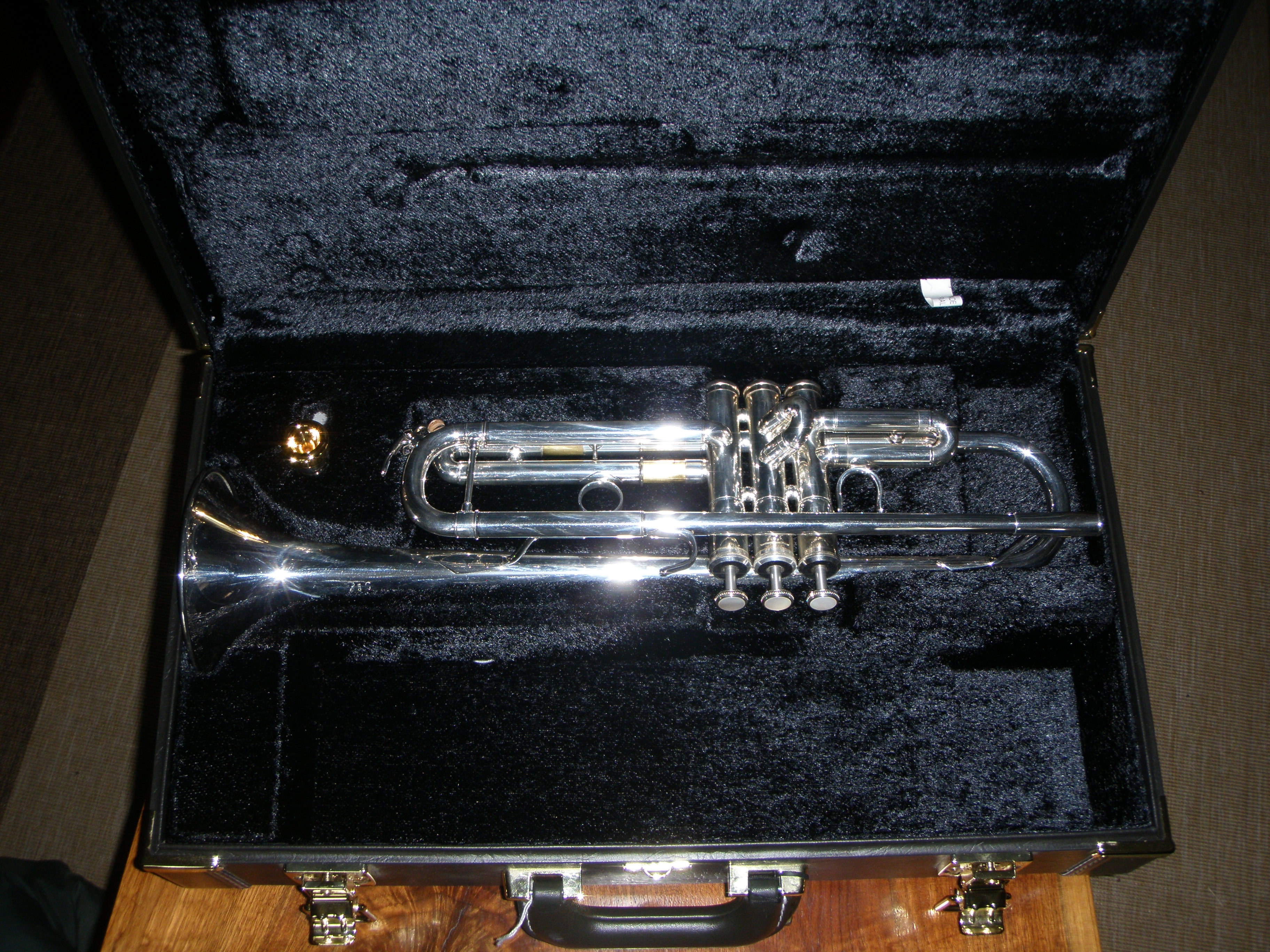 Yamaha 5335GS 'Allegro' Trumpets
Never Owned!
This silver beauty is NEW and ready to play. Made from the same body as the professional model, this is an excellent upgrade from a student level instrument. $1595
Copyright 2010-2016
© Jaclyn Duncan Music, All rights reserved.